Today I'm releasing Let's Play: Ancient Greek Geometry. It's a Compass and Straightedge tool/puzzle game written in JavaScript. I've always thought Geometric Construction felt like a puzzle, so to me this pairing was quite natural. Compass and Straight edge is a technique for constructing shapes out of circles, straight lines, and their intersection points. You can read the wikipedia here – but watch out, some of the gifs are spoilers for the game.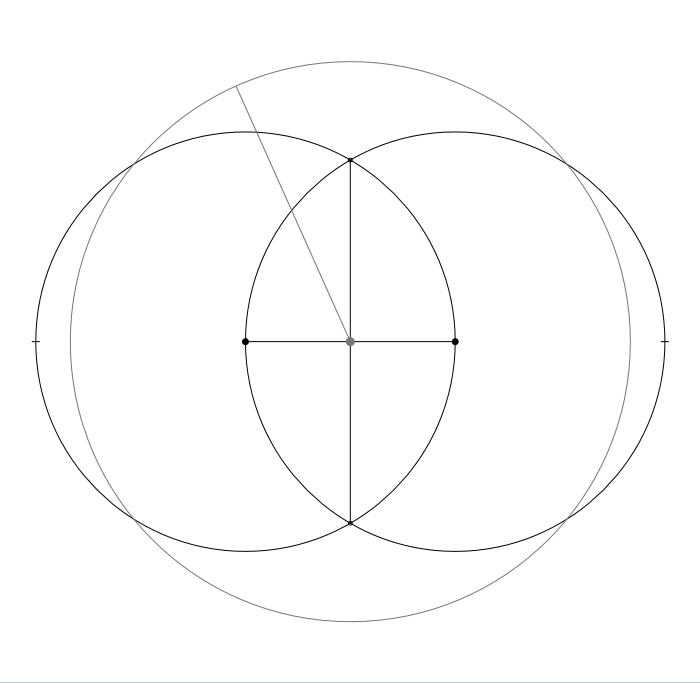 I know that there are a few Compass and Straightedge tools out there already, but none have the simplicity, accessibility or fun of a modern web application, so hopefully mine stands out.
As I said, it's little bit Geometry tool, and a little bit puzzle game. Throughout development I was conflicted about which was more important. I wanted it to be simple and stripped back enough that you could use this as a go to Compass and Straight edge app, but to make the natural playfulness of geometry to be as visible and as tempting as possible.
In the end I tried to keep the two quite separate. The drawing area is completely free from outside influence, but there is also a  "Challenges" box with achievement style goals. Hopefully this shows off the possibilities of construction and encourages people without getting in the way. If you are the type of person who prefers to make their own goals, you are free to ignore it all together.
Considering this is only my third programming project, and 8 months ago I barely knew what JavaScript was, I'm quite happy with how this project came out. In the next week or two I'm planning to post a few things about how it all works and the technical challenges I faced making it.